heya everypony!
so, hypno news, im getting a lot of effects, like my hooves, legs and arms, also my faint tail and my wings... (which isn't growing that fast... I don't feel em much) and, no dreams as the looks of it... (im gonna try loopin tonight or so) anyhoof, so today in swimming, we haded to do a few laps, and welp, I was going faster than I usually did. and im beating everypony there in races. accually, I keep getting 1st place. (and bragging) and, the teacher even lets me go first, and announced that im the fastest! *squee* believe it or not, but everypony was saying the same thing! and, we had a relay race, my team wanted me to go first cuz im the fastest.
  all I heard from them were "u are the fastest!"
 I kept getting sparks of excitement when they say that! im even smiling right now! I even started to rub it in their faces when I start singing "I win! I win!" now, some gamming news! so I was vs. my brother on a game called star wars battlefront (its a old game
) we keep doing matches against each other, and the winner? me!
  its just so awesome how good im getting at shooters, and swimming. (by the way, I keep pushing my self to win even if im starting to lose or tired :3)
up on her cloud!
-krazy dash
_________________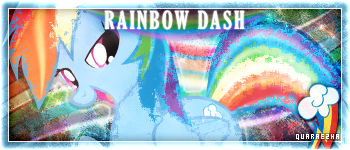 -stay awesome :3
- [keeeepppp smiling :DD]
-{eat muffins ;D}
achievements:

achievements:
"who needs exit triggers?"
"oh and you were so close!"
"elements of harmony"
"Create: Vegetarian"
"But... Bacon"
"pinkie's mind"
"Twitchi Twitch"
"Identity Theft"
"They're Calling Me Names"

     *has a lot more than this*

Moderator





Posts

: 2267


Bits

: 3327


Reputation

: 1502


Join date

: 2013-04-29


Age

: 19


Location

: on my cloud

Tulpa Sheet
Tulpa Name: [pinkie] {derpy} -rarity-
Gender: More than 2 Tulpa
Form: earth pony, pegasus, unicorn



Guest

Guest





Twilight Sparkle





Posts

: 583


Bits

: 886


Reputation

: 336


Join date

: 2013-05-30


Age

: 33




---
Permissions in this forum:
You
cannot
reply to topics in this forum