Hello, Logic here!
Well since it has been a long time since my last post on here, this is what's gone down since. I just stopped doing hypno, yeah like that. My habit of listening to the files each night just stopped and same with my tulpa. He wasn't complete, nowhere near. He was just an idea. Anyway I've decided to comeback to this forum with a slightly different approach. I'm still trying to become Twilight Sparkle but now you'll be getting more posts from me, if I can stop procrastinating. This community is so nice and helpful, I've missed you all. In regards to posts, they will be split into personal, hypno and other sections just so I have a template I can stick to. This new format will start in the next post because I haven't done any hypno since July.
Now, a bit about me. I've never really introduced myself fully and I want to get my 'story' out there. Everything I'm going to be talking about will be in terms of the UK so I'll use ££ instead of $$ and Years instead of Grades.
In the beginning (Really, is that the best I can do?)
Not much to talk about here. My name is Josef, I've always found my name kinda odd at a young age. Mostly due to other kids having the other spelling 'Joseph' which I think is illogical due to the way you pronounce it. I was born in Liverpool, England to my fantastic parents and even now I find myself drawn back to Liverpool even though it's not the best place in England, I just love it there in the city. One thing that I love about my family is that my dad works in the armed forces. Not as a soldier but as an officer working on radio systems and training. Hehe, the amount of times he would come home and fascinate me with new radio equipment and fancy laptops. The reason I like him being in the army is that we get to move around a lot. After my sister was born we decided to move into army quarters in Oxford. We lived there for 5 years then shifted to Yorkshire for 3 years, back to Oxford for 3 years, Germany for 1 (which was the best place I've lived EVER) and now in Dorset. I love the changes most of the time, a fresh start for me which is important in the next bit. Oh and I first used a computer and the internet at 2 years old, just something I like to brag about  
Primary Education
I wasn't particularly a 'good' kid. The only people I knew where my family and being dropped into this new environment with other people was like taking a trip to Mars and having to get along with little green men. Its odd. So I would be a bit of a bully, get into fights and just be generally rude. However one thing my parents remind me of is this strange hobby I had in class. I would find stuff like a stereo, break it, then take it to the teacher. Yeah, odd. I can't fully remember this but it was because I was trying to take it apart and put in back together, only I didn't know how to put it back together. The teacher I had was really nice, kinda like Cheerilee now I think about it, she gave me a tool set when I left which I still have to remind me of it all.
After that it was plain sailing, my behaviour improved dramatically. I fell in love with science and technology while at school. Then Year 6 happened. People started asking questions like 'Are you a virgin' and 'Are you gay' followed by giggles after my response. This was just after we moved to my last primary school and I had no idea what any of these words meant. Long story short I didn't enjoy that school, name calling and bullying. In the last few months I was told that we would be moving to a new house and leaving this school. I was over the moon.
Secondary Education
Year 7 and 8 were the worst. Even though these were new kids, bulling started for no reason. This was a school in the city and I've never liked city schools, they can be a bit rough. So yeah, bulling like in Year 6 but cranked up to 11. Let's just skip past that. Year 9 was interesting, my second secondary school and it was in Germany, on an army camp, with people who know what it's like to have a parent in the army. Yeah! I was right, this year was so enjoyable, I could express myself. I had a blast in science, maths, drama and ICT. I was known as a nerd in that school, I was surprisingly ok with that. In the end of the day, I was going to get good results for that year. It was also the year I picked my options, I hate this. They always put them in option 'blocks' you can't just choose anything, you have to pick one from A B C and D. So after taking all of half term to think about this, I chose. Business Studies, ICT, Geography and Performing Arts. Then we moved. My current school is amazing, technology is just everywhere. Fancy IT rooms, Mac suites, Lighting and Sound equipment and a recording studio. Amazing! However a big let down was that the government are removing the IT GSCE that this new school offered, they can't accept new applicants and they don't accept my old exam board. So I switched to Computing, like IT only with less Photoshop and Excel and more programming which I love! I also had a blast with the Performing Arts team. Working on new productions with their lighting and sound. Hell, I even made friends with the staff. I guess this is what being at uni is going to be like? Anyway, I've got a few more months of study then exams. If When I pass I'll move onto A-Levels in Further Maths, Maths Mechanics, Physics and Chemistry.
Becoming a Brony and finding Pony Hypno
I found out about MLP on YouTube through various videos. My initial reaction was it was just a girls show. I didn't identify it as MLP because I only knew there was a toy line and not much else. After watching the fantastic
asdfmovie 5
 I wanted to find more music by the creator, so I went on the thelivingtombstone's channel to find his most popular video 'Discord'. The song was awesome and I was wondering what Discord was and who were the two characters in the picture. I googled Discord and found, wait... My Little Pony: Friendship is Magic? I was confused and typed that into google and found... Bronies! Confused, I dug more into the show and found this wasn't a joke, this was real. I watched the first episode, rolling my eyes at the theme. And it was awesome... wait, the main character's a nerd?  
 Wait... that pony looks derpy *googles* haha, this is awesome  
 . Then I watched S1-S3 within a month. And I was a brony! Told my friends a few month later and one of them was a brony too! I found Pony Hypno on the channel DigibronyAfterDark. The idea fascinated me, lots of research went into my decision before I signed up and made my first post in my journal.
Well that's it. Sorry if it was a lot but I like doing this kinda thing. Also I've been hearing about personal sessions with Foxxy. What do these involve and how do I go about getting one?
See you next week for some results of my return to hypno!

_________________
-- DoctorLogic
Twilight Sparkle





Posts

: 9


Bits

: 27


Reputation

: 8


Join date

: 2013-07-14


Age

: 20


Location

: UK

Tulpa Sheet
Tulpa Name: Blue Steel
Gender: Male
Form: Unicorn


Welcome back to the community, it's great to have you back, little pony.
_________________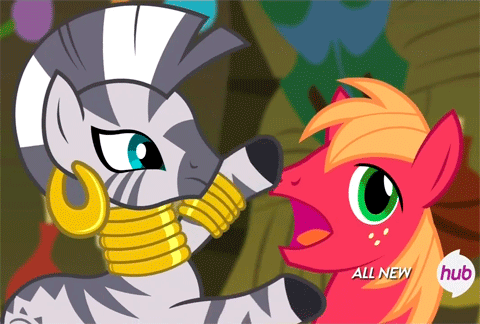 Trixie





Posts

: 57


Bits

: 91


Reputation

: 23


Join date

: 2013-10-28


Age

: 28


Location

: The Everfree Forest

Tulpa Sheet
Tulpa Name:
Gender:
Form:


Welcome back silly! *hugs*
_________________
Cheese Sandwich
The Super Duper Party Pony
I dream of a better tomorrow... where chickens can cross roads and not have their motives questioned
Cheese Sandwich





Posts

: 2021


Bits

: 2958


Reputation

: 1266


Join date

: 2013-07-01


Age

: 22


Location

: I travel, my location is anywhere were theres a need for a party!

Tulpa Sheet
Tulpa Name: [Spectra}/-Ne'a-
Gender: Male/Female
Form: Ponies



---
Permissions in this forum:
You
cannot
reply to topics in this forum