hey everypony

well, I haven't really mentioned this, but I feel like rd is me. like, being a Pegasus, having wings, rainbow mane and tail, hooves... it all feels so normal. it feels like I always had them... I don't really know what else to say, but its just that it feels so normal to me. um. yeah.  (im pretty sure you ponies get what I mean?)

also Ive been getting some memories, in dreams. like one about how I got my cuite mark ;3

up on her cloud,
-krazy
_________________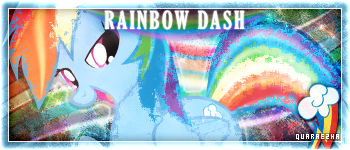 -stay awesome :3
- [keeeepppp smiling :DD]
-{eat muffins ;D}
achievements:

achievements:
"who needs exit triggers?"
"oh and you were so close!"
"elements of harmony"
"Create: Vegetarian"
"But... Bacon"
"pinkie's mind"
"Twitchi Twitch"
"Identity Theft"
"They're Calling Me Names"

     *has a lot more than this*

Moderator





Posts

: 2267


Bits

: 3327


Reputation

: 1502


Join date

: 2013-04-29


Age

: 19


Location

: on my cloud

Tulpa Sheet
Tulpa Name: [pinkie] {derpy} -rarity-
Gender: More than 2 Tulpa
Form: earth pony, pegasus, unicorn


Of course your Rainbow Dash, it feels 'right' doesn't it? I've always felt you to be Rainbow Dash, especially after how we talk about how competitive you are at video games.
 Just go with the feeling Dash! I already have full confidence that you are and always will be Rainbow Dash. *hug
_________________
Its said war never changes... Men do, through the roads they walk-
Ulysses
My Family of Tulpa
True self





Posts

: 346


Bits

: 685


Reputation

: 187


Join date

: 2013-08-01


Age

: 22


Location

: Joplin, Missouri

Tulpa Sheet
Tulpa Name: Joyce, Amy, Skylar, Glacia, Celestia
Gender: More than 2 Tulpa
Form: Pegasus/Purple Dragoness,Latias,Latios,Celestia, Articuno


When it comes it comes.
Some might think of it as disturbing though I find it thrilling.

Let your heart guide the way little one.
-Luna
_________________
"One soul, existing within two bodies. Yearning to find itself on every world in which we live. Together, we can travel to the edges of this world, and beyond. If you believe..."
- Seven Seas by Amadhia
Luna





Posts

: 580


Bits

: 1171


Reputation

: 377


Join date

: 2013-02-23


Age

: 925


Location

: Earth

Tulpa Sheet
Tulpa Name:
Gender: To Be Determined
Form:


You can be who you want dashie *hugs*
_________________
Cheese Sandwich
The Super Duper Party Pony
I dream of a better tomorrow... where chickens can cross roads and not have their motives questioned
Cheese Sandwich





Posts

: 2021


Bits

: 2958


Reputation

: 1266


Join date

: 2013-07-01


Age

: 22


Location

: I travel, my location is anywhere were theres a need for a party!

Tulpa Sheet
Tulpa Name: [Spectra}/-Ne'a-
Gender: Male/Female
Form: Ponies



---
Permissions in this forum:
You
cannot
reply to topics in this forum